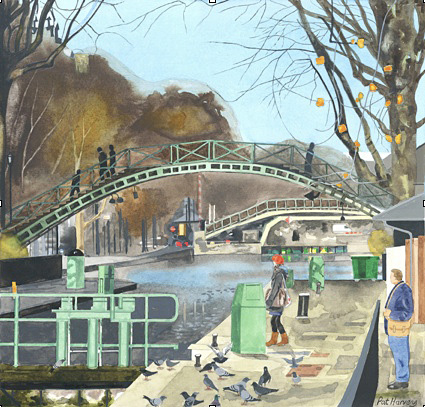 Paris: Le Canal Saint Martin
Pat Harvey is a watercolourist specialising in urban, French and floral subjects. While following the debate within the art world about the role of traditional media, she finds these her most natural channel of expression and aims to invest everyday objects with an air of the extraordinary.
She has exhibited widely, including at the Brighton Festival and the Royal Institute of Painters in Watercolour, and her work is in collections in France, Sweden, the UK, the US and the Middle East.
'Magical watercolours' (Andrew Marr)
'Mood music in paint' (Stewart Henderson, poet and broadcaster)